Feel What It's Like
TO BE DEBT-FREE
Providing Financial Solutions Since 1983
BANKRUPTCY & FORECLOSURE ATTORNEY IN MIDDLETOWN, CONNECTICUT
Whether you're facing seemingly insurmountable debt or a possible foreclosure, allow our attorney to take the lead and seek solutions for you. Our top priority is providing the assistance you need to fight for financial stability and experience life debt-free. If you're ready to regain power over your finances, schedule a consultation with Attorney Jefferson Hanna today in Middletown, Connecticut. We are proud to serve the surrounding areas, including Hartford, New Britain, New Haven, Meriden, and throughout the state.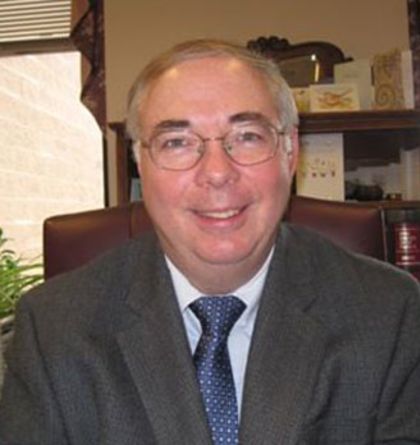 Jefferson Hanna, III
Attorney at Law
Jeff Hanna understands that there is no one-size-fits-all solution to your unique financial issues, which is why he has dedicated his career to crafting tailor-made solutions that fit his clients' needs and wants. With over three decades of experience under his belt, Jeff has an in-depth knowledge of the law and the skills necessary to advocate for you, whether you're facing a possible foreclosure or considering filing for bankruptcy. While his smart approach to solving problems makes him an excellent attorney, what truly sets him apart is his unwavering commitment to his clients. Jeff Hanna truly cares about your success and will do everything in his power to help you fight for financial freedom.
MORE ABOUT JEFF
Why Turn to Us for Legal Advice?
Guidance Backed by Experience
Our attorney has been practicing law since 1983. Since then, he has helped countless clients overcome their financial issues through bankruptcy, foreclosure mediation, debt consolidation, and more. When the stakes are this high, put your trust in an attorney with a proven track record of success.
Compassionate Counsel When You Need it Most
Overwhelming debt and extreme stress often go hand in hand, and you shouldn't have to deal with either on your own. When you feel as though you have no one to turn to for help, contact us. We're here to provide the compassionate legal counsel you need to combat your legal problems.
We would like to express our very sincere thanks and appreciation for your highly professional handling of our recent Chapter 7 filing. Your thorough understanding of our situation, and the excellent advice you gave, made our very difficult decision a bit easier to accept. You are indeed a credit to your profession. We wish you the very best, and hope you will continue to help those who may be in need of such assistance.
DRN
Sometimes a simple "Thanks" is not enough to show how much we appreciate what you have done for us. From the bottom of our hearts we would like to let you know that we appreciate your assistance. You made a difference by being there when we needed you.
WKS
First and foremost I would like to thank you for guiding me through my bankruptcy proceeding. Being thorough and honest throughout the process, it made it bearable and much less traumatic. Thank you for helping to lift a great weight off my shoulders and begin life anew.
Ph
Facing Financial Difficulties? Bankruptcy May Be a Solution.
When your debt goes from manageable to out of control, you may be unsure of what to do and who to turn to for help. If you're ready to regain power over your finances, contact Attorney Hanna. One option you may have is filing for bankruptcy. While many believe bankruptcy to be a last resort, in actuality, it is a viable option for those looking for a fresh start.
Attorney Hanna has the knowledge and experience to guide you through both Chapter 7 and Chapter 13 bankruptcy. Under Chapter 7 your unsecured debt is forgiven. Most people can keep all of their assets, but there are limits. Attorney Hanna can help you decide if Chapter 7 Bankruptcy is the right choice for you.
Chapter 13 bankruptcy allows you to keep your property, but you will have to commit to a repayment plan that will vary depending on your finances. There are benefits to each type of bankruptcy, but working with an attorney is the best way to determine whether Chapter 7 or Chapter 13 is the right path to get you back on your feet.
If you're ready to take control of your debt and start moving forward, schedule an initial consultation with Bankruptcy Attorney Jefferson Hanna today to discuss Chapter 7 or Chapter 13 bankruptcy. He also provides guidance and legal representation for foreclosure, debt consolidation. Reach out to our office in Middletown, Connecticut. We can help no matter where you are located. We represent clients in the surrounding areas of Hartford, New Britain, New Haven, Meriden, Waterbury, the shoreline and throughout the Connecticut.